July 7, 2011, we learn of Hope.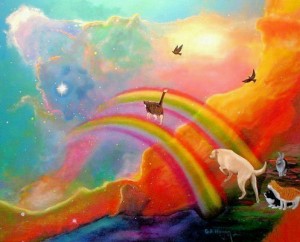 Hope was discovered at the pound by a man named Shane Smith. It was a site none of the involved will ever forget.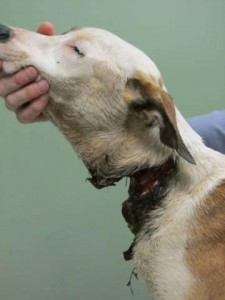 She was suffering from horrendous wounds, was severely emaciated and had an electrical cord around what was left of her neck. Her trachea had been severed – and a lot of the muscles in her neck were cut all the way through. She was rushed to the  Caldwell Veterinary Hospital for emergency surgery to repair the massive damage to her neck area. "Most of the musculature up here was severed, the trachea was severed," said Dr. Caldwell.   "Fortunately, the major arteries were not severed or the esophagus."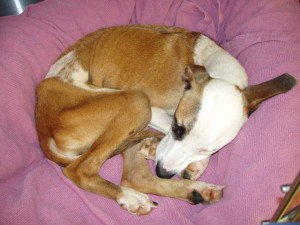 By looking at the photo of her wounds, it would seem that there is no way that she could have survived the horrific attack. Amazingly, despite the horror that she has survived, Hope was still wagging her tail. Hope was going to live with Shane and Janet Smith to insure this never happens again to her.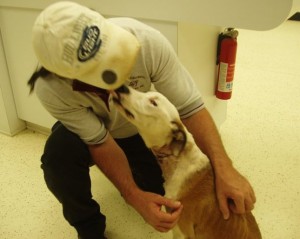 She had surgery – and for a while it seemed like she was going to make it. She had mega-esophagus and got a special chair for eating. But July 27, she died due to breathing complications. She was loved in the last few days of her life, she was loved at the moment of her death – and beyond. RIP. Maximum sentence is being asked for the man who did this to her.