These days, when it is time for your canine friend and companion to cross the rainbow bridge and go Home, a scary trip to the vet is no longer necessary. What needs to be done can be done at home, in the park or some other favorite spot. Recently I was able to be present at such a passing.
Shakti went home today – January 12, 2015 – right there in his favorite spot during the weekly band practice – the experience shared by his friends worldwide. He welcomed all visitors and had touched many people's hearts. His passing became a shared live community event because the timing was during band practice – transmitted live every week. Here is one thing he would have wanted: that this may be used to help others, especially other canines to be able to stay with their families, in their home or in the park when the times comes to move on. Shakti would say this: It was time, it was getting hard. I was being with the people I love, and in the spot I walked to and wanted to be for the music … thank you for the treats and touch. I was relaxed, feeling you and the beat of the band and I drifted gently to sleep and out of this body – and once I was free – I laughed and danced. Thank you for letting me go this way."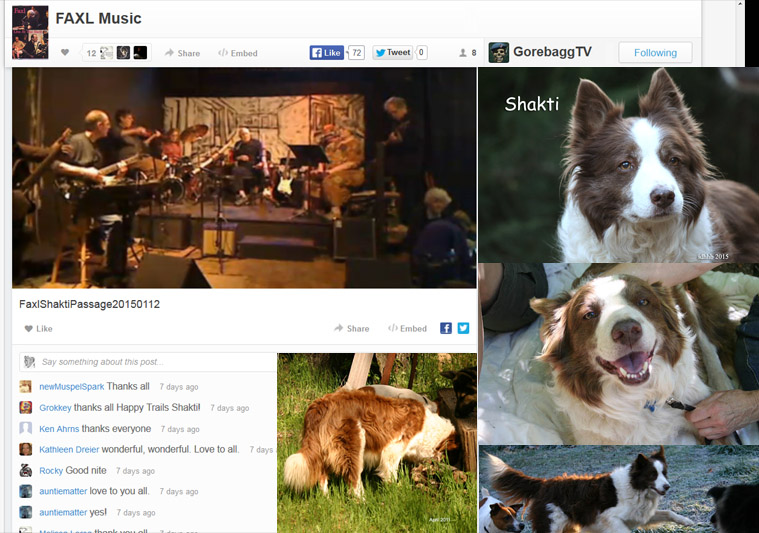 Old buddy, you were so ready. You managed to walk yourself to your favorite spot in the barn for the band practice. You ate some more treats, and Mama Jewel and Dr. Linda sat with you, like so many time before when you had acupuncture for your torn ligaments 3 years ago. All your friends had come to say goodbye in the days before, you had your final walk all over the land a few days ago
…and then you just went to sleep right there in your favorite spot, the band playing "Holy Hobo" for you and all your friends live online being with for you. Gently you went, what a way to go. Well done Shakti.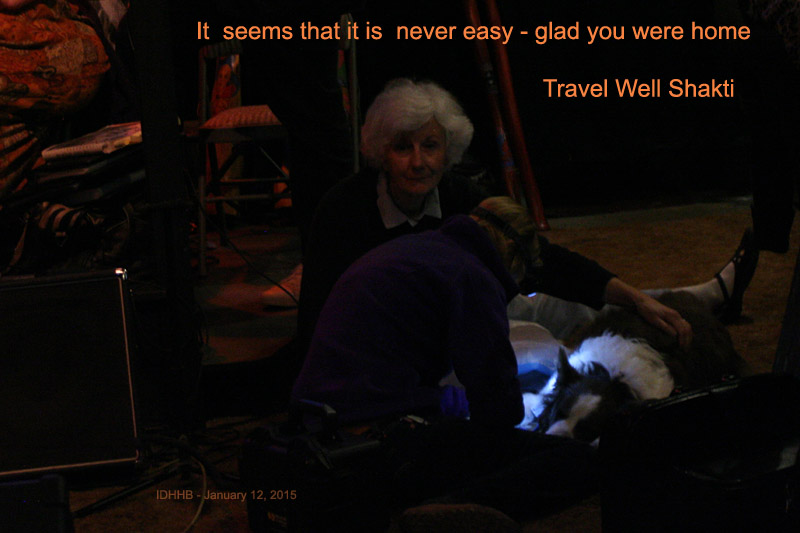 Wake up Holy Hobo, let the lifetimes rolling by …..
We are so grateful for vets who will help like that, come to your home or meet you in the park.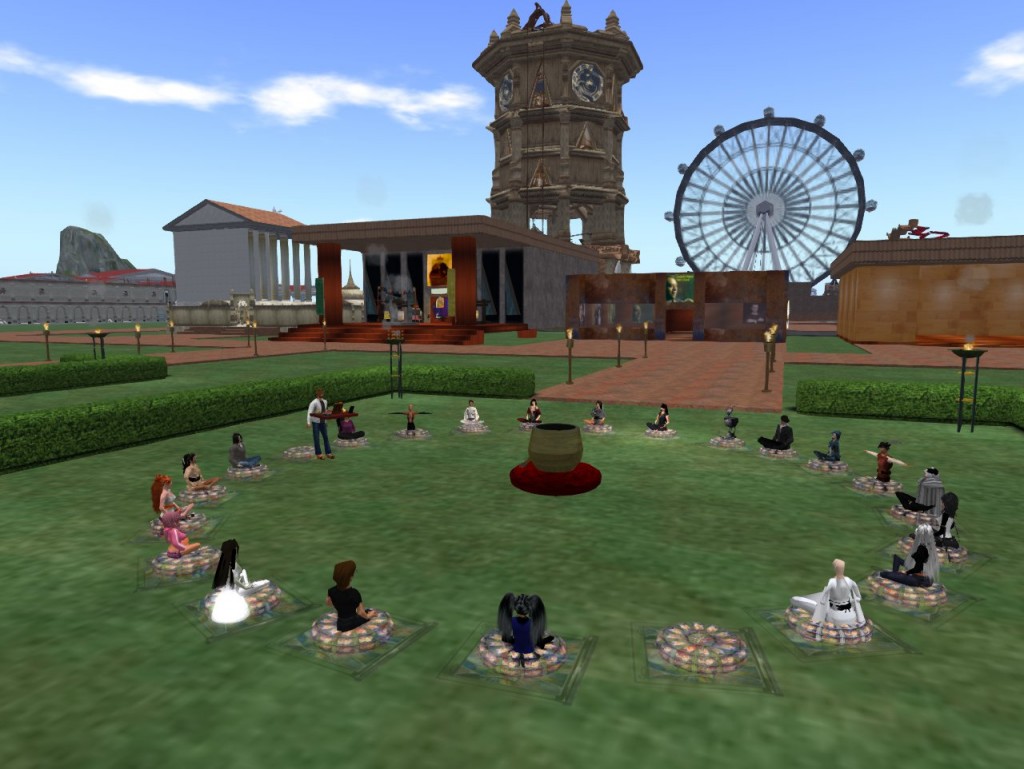 I can't possible remember how many times I told you – I remember when you came – you were so happy. You had found your forever home.