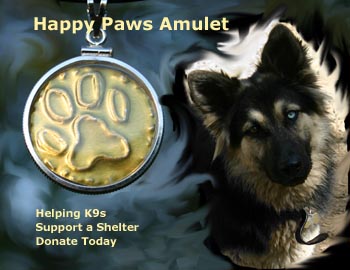 The Happy Paws Amulet
A  beautiful Happy Paws Amulet for your next holiday or birthday gift and helping animals in need at the same time!
This amulet is a lovingly crafted hobby metal token held in a sterling silver bezel. It is a beautiful gift for anyone with a heart for our 4 pawed K9 friends – 100% of profit made from this amulet will be given to a shelter or animal rescue organization. A gift with heart. Please use the contact link to request your amulet.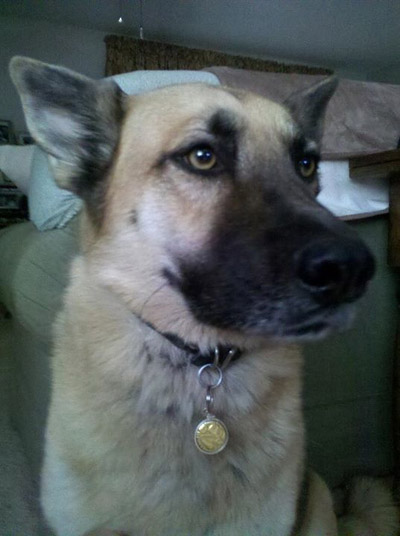 YaY – First amulet !!!!!!!!!!
As you can see, the amulet can also be worn by our doggie friends.
Funds to go to Sammies Friends.
Many little drops make a river.